WATCH: Demi Lovato tells Ben Stiller to buy her new album
JUST ADDED: 5 Seconds of Summer will be rocking the stage at this year's iHeartRadio Music Festival Village in Las Vegas! The band sat down with Ryan Seacrest to break the news. Click here to buy your tickets now, before they sell out!
Listen to Demi Lovato on iHeartRadio
Demi Lovato just released her brand new album Demi, and naturally, like any artist who just released a record - she's promoting it. But aside from her fans, she has asked actor Ben Stiller to check out her album too!
While in New York, Demi was riding around the city when she happened to pass by Ben Stiller who was standing on the street. While driving by the actor, she yelled out "Ben Stiller, buy my new album on iTunes! It's out now… it'll give you a heart attack!"
Watch below: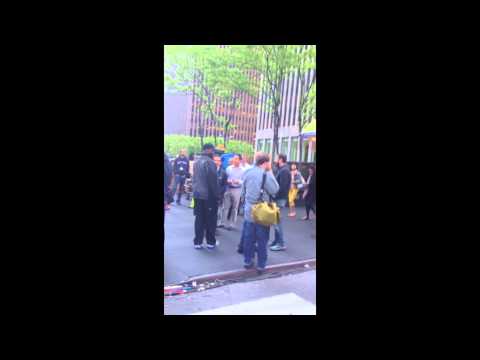 Photo Credit Getty Images